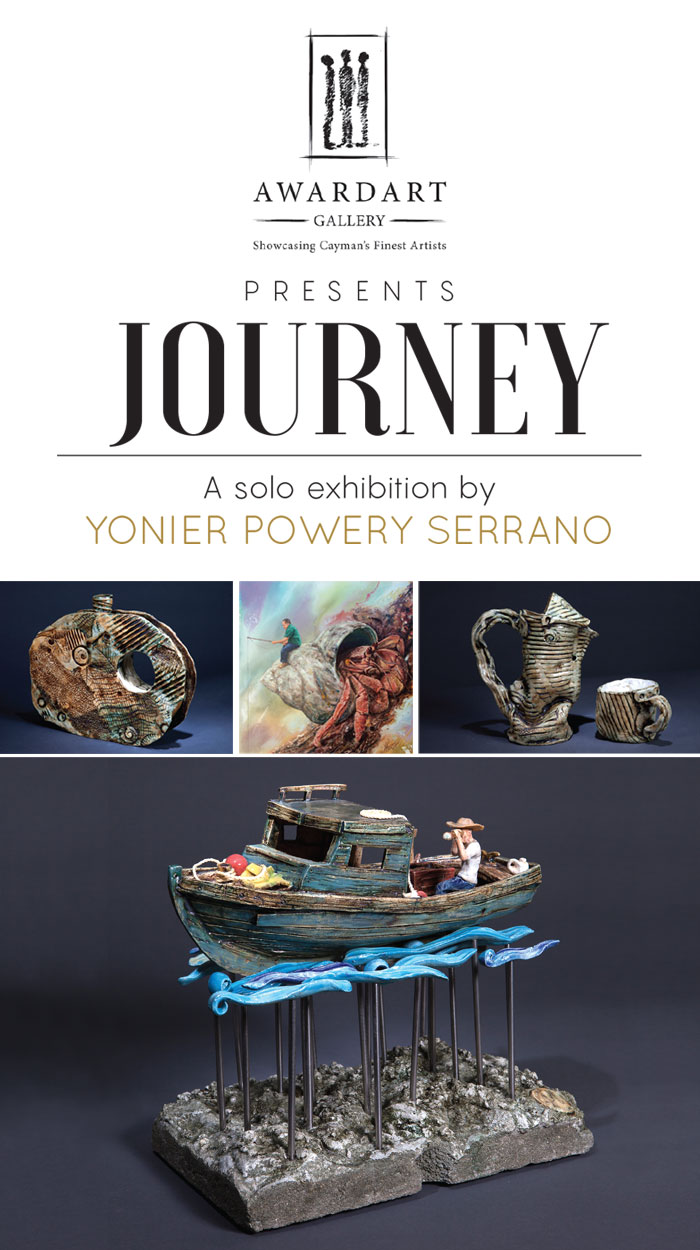 APRIL 5th-30th 2018
A fascinating collection of works reflecting the artist's creative journey since coming to the Cayman Islands from Cuba.
Inspired by his natural surroundings and inner vision expressed in a variety of styles and mediums.
OPENING RECEPTION
Wednesday April 11th, 2018 | 6:30pm-8.30pm
Please RSVP to 927-5516 or email: art@avrilward.com
Awardart Gallery | Shop #13 Caymanian Village, George Town
Refreshments served ~ Jacques Scott Wines & Spirits
Cover Artwork (Large Image): "Journey" Yonier Powery Serrano mixed media ceramic sculpture. Photo by Justin Uzzell.